Prevent Tooth Damage from Clenching & Grinding at Night
Damage to your teeth can be caused even when you're not awake, which is especially true for anyone who unconsciously grinds or clenches their teeth while sleeping. These nighttime teeth grinders or clenchers are also known as bruxers, for the action of grinding your teeth, which is called bruxism .
That constant grinding causes damage to the surface of both the upper and lower teeth, but your Oak Tree Dental dentist can help you prevent such damage. We can fit you for a comfortable, safe custom night guard to wear when you sleep that can protect your teeth from further wear and tear.
Night guards are a common tool in the fight against unconscious grinding while asleep. The preventative care device provides a layer of defense between the top and bottom teeth, which keeps you from being able to grind them together. And there are related benefits too; night guards also help protect your mouth from gum irritation, damage to tooth enamel, jaw and tooth pain from grinding, and even from developing TMJ (temporomandibular joint) disorder over time.
Additionally, using a night guard can help prevent flattened, cracked, and worn-down teeth as well as jaw muscle pain, tension headaches and migraines and increased tooth sensitivity. Less damage to your teeth when you sleep means fewer tooth problems like tooth fracture, cracking, chipping, pain, all of which can lead to future restorative dentistry treatments such as root canals, dental crowns or even tooth replacements.
What is a Night Guard?
Dental Night guards are very similar in design and construction to that of an athletic mouth guard. They do differ in a few ways, one being that they are custom-made for each patient and their oral needs. They are molded from impressions of your teeth to precisely fit in your mouth, but are not obstructive to breathing or normal sleeping. They are most often made of acrylic material that is safe for your mouth, and sturdy for long-lasting use.
Oak Tree Dental will help you get the perfect fit by molding the custom dental appliance specifically to the mouth and tooth structure of each patient. This professionally-created dental guard allows for a comfortable and safe fit designed to protect your mouth from grinding and clenching teeth throughout the night.
Night Guard Care
Once you have received your night guard, it's important to get into the habit of proper night guard care to make sure the device lasts a long time:
Rinse the device immediately after wearing

Lightly brush your night guard with a toothbrush – it can either be the same brush you use on your teeth or a separate one that you keep specifically to clean your night guard. Also note that you should not put toothpaste on the brush as this can actually be abrasive on the night guard material and wear it out more quickly.

Lay the night guard on a clean surface and allow it to completely dry to prevent the growth of bacteria

Store your night guard in a case when it's not in use. While many people choose to leave their night guards in the bathroom, keep in mind that the steam and heat can warp the device over time. Keeping it in your bedroom or on your nightstand is preferable. Don't forget to also clean the case regularly to prevent bacterial growth.

Deep clean your night guard on a weekly basis. This can be done with basic denture cleaner, a mixture of mouthwash and water, or different combinations that you soak your night guard in for about 30 minutes.
Just as wearing a night guard on a daily basis takes some time and adjustment, getting into the routine of proper night guard care will also take some getting used to. But the longer you can maintain the integrity and quality of your mouth guard, the better.
What else can I do?
Dr. Grados and Dr. Shehadeh believe a philosophy of providing their patients with proper information is the best path to proper dental health. At your next appointment, discussing any unconscious teeth grinding will help your dentist sit down with you and talk about how to help yourself reduce the severity and frequency of the grinding and clenching.
Discussion topics may range from consumption of alcohol, the use of caffeine, and even chewing gum, among other practices that cause increased risk of night grinding. While changing these behaviors is known to reduce bruxism, it may still happen without these factors, and that's why combining these approaches with the use of a night guard is usually recommended.
Make an appointment
If you believe you may be experiencing unconscious teeth grinding and clenching, please contact Oak Tree Dental to set up an appointment and examination by our family-friendly dentists. 
We are happy to be the premier family-focused dental office serving the communities of West County, Sonoma County, and Marin County and the residents of Sebastopol, Santa Rosa, Petaluma, Rohnert Park, Cotati, Forestville, Graton, Guernville, and surrounding areas.
Dr. Anthony Grados and Dr. Karimeh Shehadeh are a husband and wife team dedicated to making Sebastopol smile. After Dr. Grados completed dental school at NYU and Dr. Shehadeh completed dental school at University of the Pacific, the two met during residency in Brooklyn and married a few years later.
After moving back to California, the two fell in love with Sebastopol and purchased their dental practice. As new Sebastopol residents, they're looking forward to enjoying the area's relaxed pace of life, providing great dental care and forming long-lasting relationships with their patients as they become part of the community.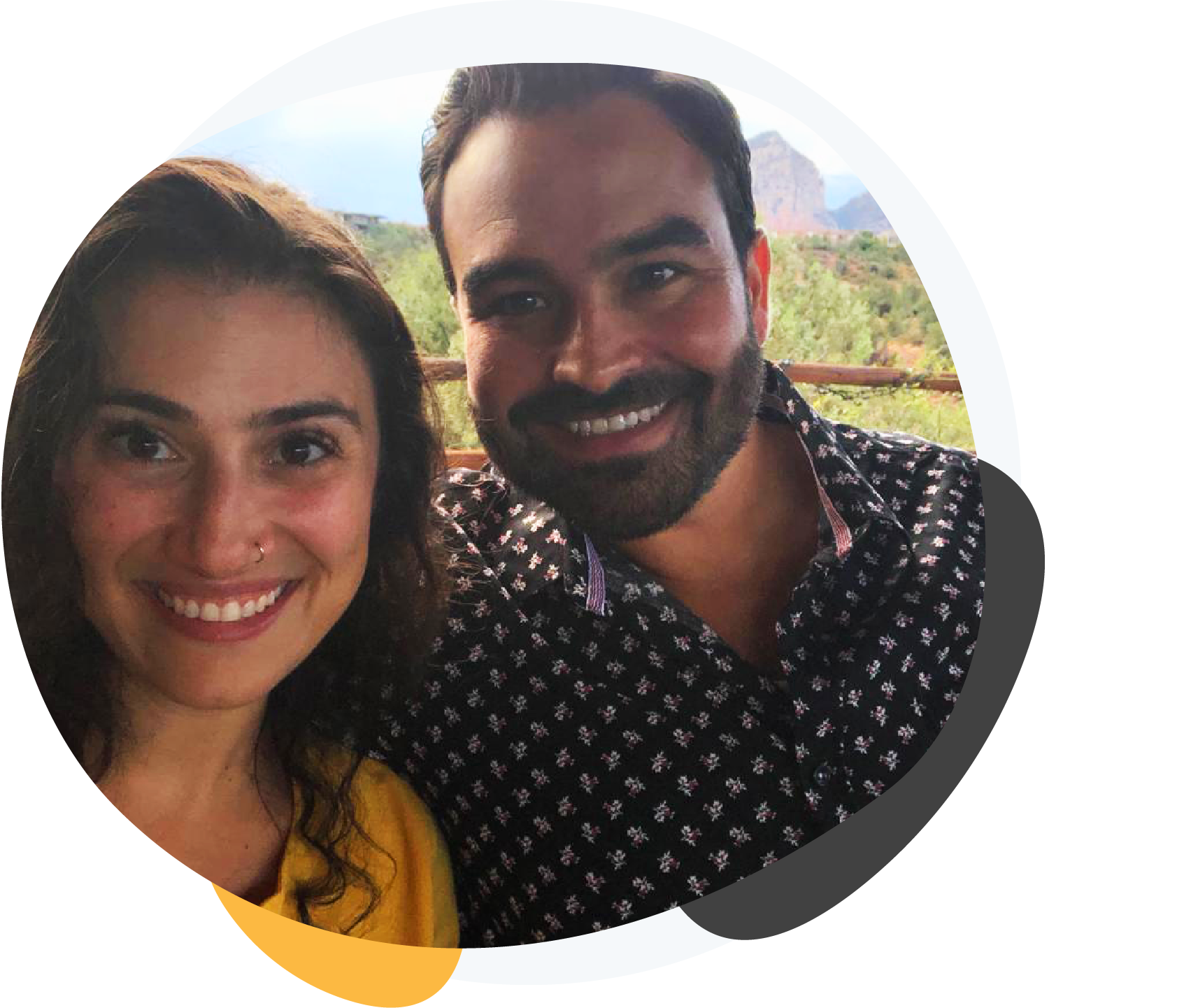 Book an Appointment Today.
Open Hours
Monday: 8:30am-5:00pm
Tuesday: 8:30am-5:00pm
Wednesday: 8:30am-5:00pm
Thursday: 8:30am-5:00pm
Friday-Sunday: Closed