Invisalign Invisible Orthodontics
We're an Invisalign Provider in Sebastopol
A common question from patients interested in straightening their teeth is whether they should consider a clear aligner over traditional metal braces.
Oak Tree Dental provides Invisalign treatment and encourages patients to learn about the benefits of using a clear aligner to straighten crooked teeth. This non-invasive orthodontic aligner is not only effective in treatment, but also nearly invisible for the discreet correction of misaligned teeth into a healthier, happier smile. This is often a big positive for adult patients who don't want the look of metal braces in their mouth to affect their personal appearance.
What is Invisalign? 
Invisalign is the brand name of industry-leading clear aligner trays that are worn over the teeth throughout the day to help crooked, gapped, misaligned and crowded teeth transform into a healthy, improved smile. The company has been in business for around two decades and has had a solid record of success during that time.
Invisalign is constantly innovating and improving their product with the best technology available, and works closely with local dentists like Oak Tree Dental to ensure good dental oversight and consultation during the straightening process.
These aligners, unlike traditional braces, are removable, which allows a patient to take them out from time to time for normal eating, brushing and flossing. Once you are done eating or cleaning your teeth, you can simply put the Invisalign aligners back in place and continue the straightening and alignment process. Not only are they convenient, they are also comfortable and easy to remove and put back over your teeth.
Invisalign is made with a proprietary SmartTrack material . This helps dentist professionals create custom fits for patients' teeth, and the result is a process known to have more predictable results in a shorter amount of time than traditional braces.
How does Invisalign work? 
Since each set of Invisalign clear aligner are custom-built for each patient, an appointment with Oak Tree Dental is required for a consultation. Patients should know that not all misaligned teeth can be fixed with Invisalign. Although clear aligners have advanced over the years to be able to address more complex straightening needs and bite issues, some bites will benefit more from traditional orthodontic treatment, and we can assess you and recommend which will work better .
If Invisalign is a better choice for you, at that point we will use cutting-edge imaging technology to create a 3D model of your teeth. The model is then used in the custom creation of several different aligners that will be used in your individualized treatment plan, which is set out based on our recommendations. Every two to four weeks, patients will switch out the current Invisalign removable aligners for the next step in the process until their teeth have reached their goal.
What are the benefits of Invisalign? 
Invisalign's patented technology allows patients to get straighter teeth and a healthier smile without the discomfort and pain typically experienced by patients with traditional metal braces. The clear aligners also are much less noticeable at work, school and in your daily life.
Additionally, the ability to remove the Invisalign aligners for eating, brushing, and flossing typically helps reduce the risk of plaque buildup becoming an issue, and reduces the chances of gum disease. Because clear aligners are designed to fit specifically around a patient's teeth, gums stay healthier by being protected from harmful bacteria that often cause periodontal disease.
Invisalign has been proven to be safe and effective for treating:
crowded teeth, crooked teeth, gapped teeth, etc.

overbite

underbite

crossbite

children who have a mixture of both baby and permanent teeth

smiles that are generally straight but could use a slight adjustment
If you have any questions regarding Invisalign, payment options available, or if you would like to schedule a consultation with Dr. Grados or Dr. Shehadeh, please contact us anytime.
Dr. Anthony Grados and Dr. Karimeh Shehadeh are a husband and wife team dedicated to making Sebastopol smile. After Dr. Grados completed dental school at NYU and Dr. Shehadeh completed dental school at University of the Pacific, the two met during residency in Brooklyn and married a few years later.
After moving back to California, the two fell in love with Sebastopol and purchased their dental practice. As new Sebastopol residents, they're looking forward to enjoying the area's relaxed pace of life, providing great dental care and forming long-lasting relationships with their patients as they become part of the community.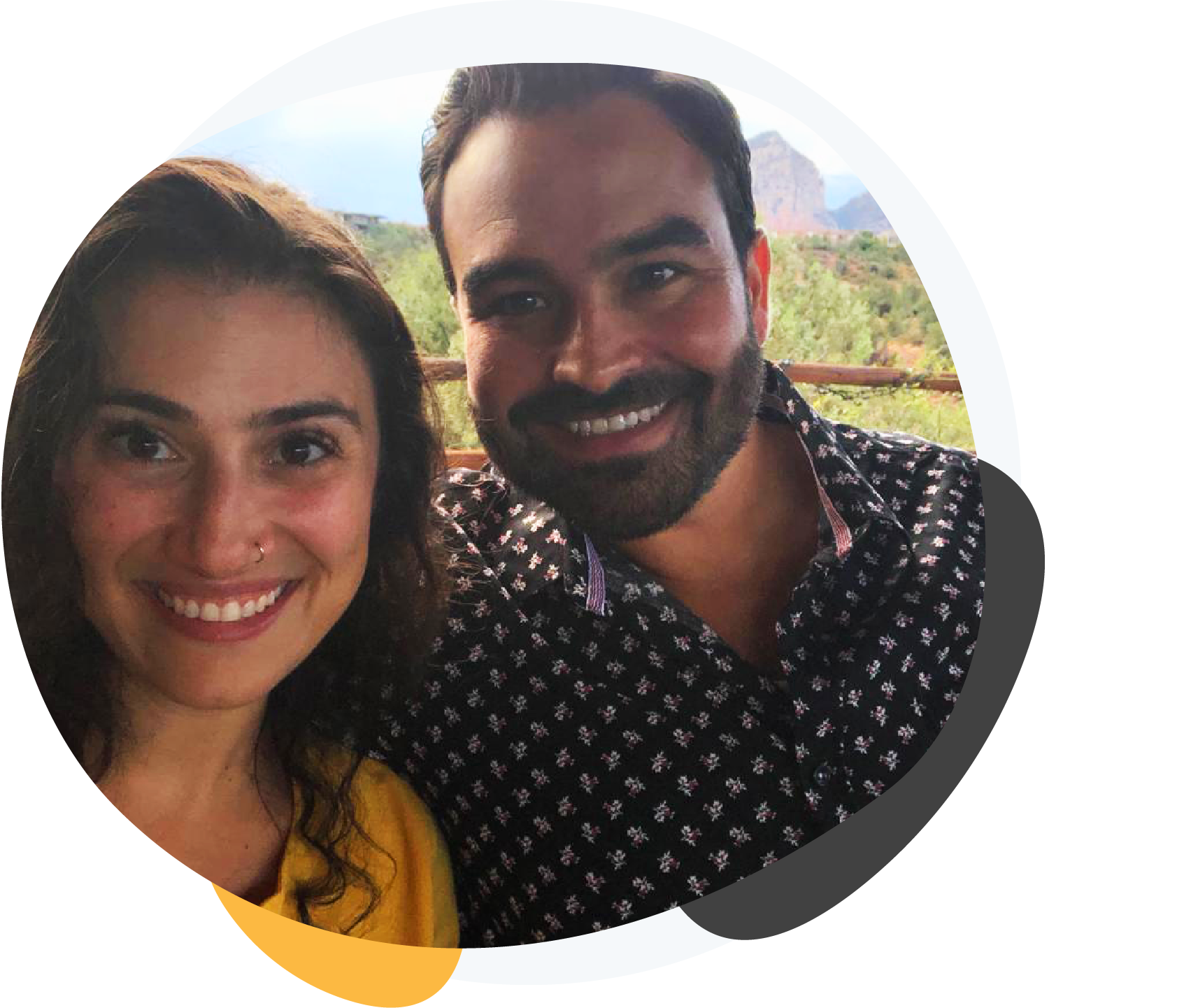 Book an Appointment Today.
Open Hours
Monday: 8:30am-5:00pm
Tuesday: 8:30am-5:00pm
Wednesday: 8:30am-5:00pm
Thursday: 8:30am-5:00pm
Friday-Sunday: Closed