Invisalign Invisible Orthodontics
We're an Invisalign Provider in Sebastopol
A common question from patients interested in straightening their teeth is whether they should consider clear aligners over traditional metal braces. 
Oak Tree Dental provides Invisalign treatment and encourages patients to learn about the benefits of using clear aligners to straighten crooked teeth. This non-invasive orthodontic aligner is not only effective in treatment, but also nearly invisible for the discreet correction of misaligned teeth into a healthier, happier smile. This is often a big positive for adult patients who don't want the look of metal braces in their mouth to affect their personal appearance.
What is Invisalign? 
Invisalign is the brand name of industry-leading clear aligners that are worn over the teeth throughout the day to help crooked, gapped, and misaligned teeth transform into a healthy, improved smile. The company has been in business for around two decades and has had a solid record of success during that time. 
Invisalign is constantly innovating and improving their product with the best technology available, and works closely with local dentists like Oak Tree Dental to ensure good dental oversight and consultation during the straightening process. 
These aligners, unlike traditional braces, are removable, which allows a patient to take them out from time to time for normal eating, brushing and flossing. Once you are done eating or cleaning your teeth, you can simply put the Invisalign aligners back in place and continue the straightening and alignment process. Not only are they convenient, they are also comfortable and easy to remove and put back over your teeth.
Invisalign is made with a proprietary SmartTrack material. This helps dentists create custom fits for patients' teeth, and the result is a process known to have more predictable results in a shorter amount of time than traditional braces. 
How does Invisalign work? 
Since each set of Invisalign clear aligners are custom-built for each patient, an appointment with Oak Tree Dental is required for a consultation. Patients should know that not all misaligned teeth can be fixed with Invisalign. Although clear aligners have advanced over the years to be able to address more complex straightening needs and bite issues, some bites will benefit more from traditional orthodontic braces, and we can assess you and recommend which will work better.
If Invisalign is a better choice for you, at that point we will use cutting-edge imaging technology to create a 3D model of your teeth. The model is then used in the custom creation of several different aligners that will be used in your individualized treatment plan, which is set out based on our recommendations. Every two to four weeks, patients will switch out the current Invisalign aligner for the next step in the process until their teeth have reached their goal. 
What are the benefits of Invisalign? 
Invisalign's patented technology allows patients to get straighter teeth and a healthier smile without the discomfort and pain typically experienced by patients with metal braces. The clear aligners also are much less noticeable at work, school and in your daily life. 
Additionally, the ability to remove the Invisalign aligners for eating, brushing, and flossing typically helps reduce the risk of plaque buildup becoming an issue, and reduces the chances of gum disease. Because clear aligners are designed to fit specifically around a patient's teeth, gums stay healthier by being protected from harmful bacteria that often cause periodontal disease. 
If you have any questions regarding Invisalign, payment options available, or if you would like to schedule a consultation with Dr. Grados or Dr. Shehadeh, please contact us anytime.

katharine kehr
08:35 20 Feb 20
Always on time!! Very through exam and cleaning. I'm looking forward to working with Dr. Grados and his team!

Sarah Flores
03:49 19 Feb 20
I never leave reviews but I just have to recommend this place and Dr. Shehadeh! I am the type to ask a million questions and like to understand my healthcare and she was very patient as she took the time to answer my questions and explain my treatment plan. Also she's warm and I can tell she genuinely cares about providing quality care, which is a priority for me. Thank you Oak Tree!!

Olivia Parrish
16:17 18 Feb 20
It's hard to lose your wonderful dentist after 20 years, so getting attached to new dentists is a process for me. I have developed a respect and trust with Dr's at Oak Tree, as they have helped and directed me in a few new and significant dental problems and procedures in just the last 6 months! I'm glad Connie and Jessica are still there.

Carlo DeLeon
23:53 14 Feb 20
Dr. K took the time to explaim my dental treatment thoroughly. She was gentle and made me feel comfortable. Their same day crown was awesome! Thank you! 5 stars!

Denis Quinlan
06:33 14 Feb 20
Excellent care from caring young professionals.

Carolina Padilla-Pineda, LMFT
05:57 14 Feb 20
I haven't had great experiences with dentists in the past...until I found Oak Tree Dental. Both dentists are super personable, compassionate and detail oriented...and they speak Spanish which is a big plus for me. Along with their amazing team they make you feel like you are a part of the family. I trust Oak Tree Dental with my dental needs so much so that it empowered me to take better care of my teeth! Thanks Dr. Grados and Dr. Shehadeh!

Richard Sigona
03:16 14 Feb 20
Warm and professional staff; truly blessed to have met such knowledgeable and compassionate doctors! Would highly recommend for those apprehensive about dental care and looking for someone to trust.

Of all my years of going to the dentist, Oak Tree Dental is by far the greatest place to ever go to! They're kind, gentle, and always caring. They WANT you to have beautiful healthy teeth and they definitely make sure of that. They take their time to educate you on proper brushing and flossing as well. Dr. Shehadeh and Dr. Grados are absolutely amazing at what they do plus their team is awesome! Love these guys. Thank you all for your genuine work.

Simone Davis
22:45 13 Feb 20
I used to avoid going to the dentist but now that I've found OakTree Dental , I am more proactive about taking care of my teeth and gums. Both Dr. Shehadeh and Grados have such a soft touch, they make you feel comfortable the moment they step in the room. I've even stepped up my flossing game with their advice. The office staff is friendly and warm. I always leave proud of my smile.

Anthony Pineda
20:38 13 Feb 20
Very knowledgeable and aware of my dental needs, always open to discussing options and just a high level of professionalism. Community oriented and makes me feel like part of the family!!

Julie Niehaus
04:50 12 Feb 20

Corey Thomas
22:43 11 Feb 20
I had a great experience getting a new night guard that needed a couple of follow up visits for adjustments. They were patient and very professional in making sure it was just right.

Mitchell Conner
16:36 09 Feb 20
The team at Oak Tree Dental made my transition from my dentist of 38 years very seamless and comfortable. They're great

john styles
03:25 09 Feb 20
I am very happy with the new owners! Everyone is professional and fun at the same time.

Sammy Nasr
15:49 07 Feb 20
I came to Oak Tree because I wanted to get better dental care than I was getting from my previous dentist. At Oak Tree, both Doctors Shehadeh and Doctor Grados showed me what proper care is about. My extensive treatments were pain-free, and they corrected things my old dentist had missed and would have gotten worse if left. The level of their assistants and staff is very high; combined with leading edge technology that, I thought, was highly satisfactory. My wife will be switching to have her dental care there as well on my recommendations.

Lara Levitan
03:26 07 Feb 20

Nicole Hill
18:53 04 Feb 20

Nigel Maybury
19:54 01 Feb 20
As always, Oak Tree Dental did a wonderful job of taking care of my dental needs. Good humor and good service is what I have come to expect and always receive from Oak Tree Dental.

Arline Thomas
21:58 15 Jan 20


Len Hirschi
17:46 21 Dec 19
Connie is a great dental hygienist! Very good at what she does and upbeat as is the entire staff. The new doctors are personable and professional. The office has implemented a good plan of paying a small fee every month that makes payment of treatment much easier and there is discount included. I am happy with Oak Tree Dental and the entire staff. John and Patty Blount did a great job finding good people to continue with their business.

trina grady
23:40 19 Dec 19
Warm, caring dentists and extremely talented! I had a dental emergency and they were the only dentist I found that was able to get me in right away. The work they did surpassed my expectations and I'm so happy I found them as my new dentist. Very comfortable office, everyone working there is kind and excellent at what they do. I am very picky and happy I found this place!

Missy Danneberg
18:33 18 Dec 19
Connie is the best! Gentle but gets my teeth clean.

Matt Hadley
20:20 11 Dec 19


John Sayage
15:15 03 Dec 19
Ever since I decided to start going to see Dr Shehadeh at Oak Tree, my gums have been healthier and my teeth have never been cleaner. Other dentists never took quite the same care and I can tell the difference. Come here and don't look back.

Anne Barron
21:28 13 Nov 19

Patrick Pennington
15:34 06 Nov 19

Natasha Dallin
02:34 06 Nov 19

Lynette Moss
21:28 08 Oct 19
Great dental office; wonderful, thoughtful, knowledgeable and skilled dentists.

JeanEmma Bova
01:05 03 Oct 19
Such caring and attentive dentists! They explain everything step by step and make you feel comfortable. Highly recommend this practice!

alessandra sanguinetti
20:36 26 Sep 19

larry marchesi
14:19 15 Aug 19
the husband/wife team at oak tree dental took over for a dentist i had for 25 yrs, and liked a lot. i ve been to oak tree twice now and am very satisfied. friendly and professional. the work seems excellent.

John Sayage
19:52 22 May 19
Oak tree dental is an amazing new addition to the Sebastopol community. Dr Shehadeh took incredible care of me and I'm looking forward to returning soon.

Mocking Bird
04:26 05 Sep 18

Greg Thrash
17:14 28 Nov 16
Dr. Anthony Grados and Dr. Karimeh Shehadeh are a husband and wife team dedicated to making Sebastopol smile. After Dr. Grados completed dental school at NYU and Dr. Shehadeh completed dental school at University of the Pacific, the two met during residency in Brooklyn and married a few years later.
After moving back to California, the two fell in love with Sebastopol and purchased their dental practice. As new Sebastopol residents, they're looking forward to enjoying the area's relaxed pace of life, providing great dental care and forming long-lasting relationships with their patients as they become part of the community.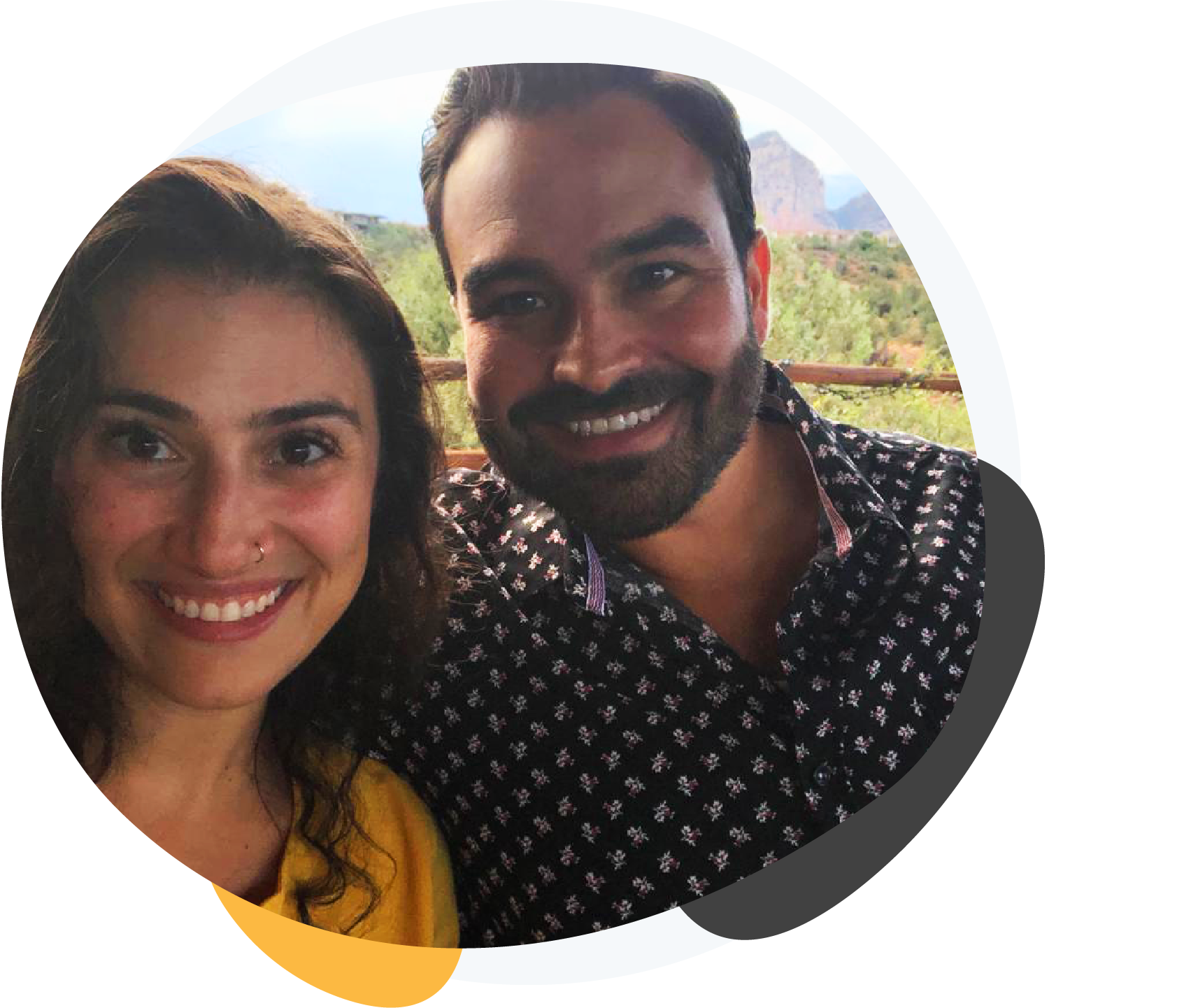 Book an Appointment Today.
Open Hours
Monday: 8:30am-5:00pm
Tuesday: 8:30am-5:00pm
Wednesday: 8:30am-5:00pm
Thursday: 8:30am-5:00pm
Friday-Sunday: Closed