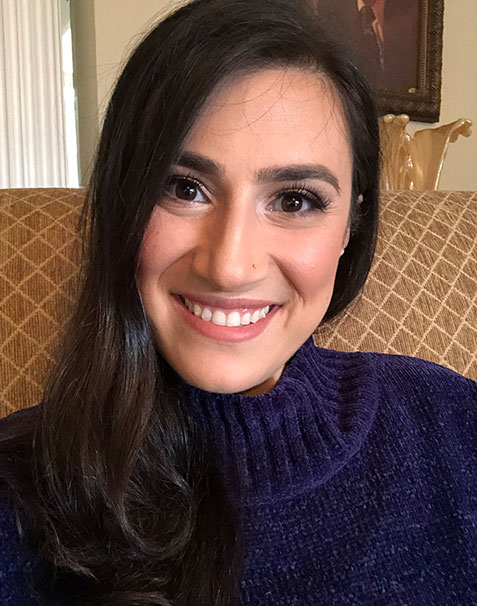 About Dr. Karimeh Shehadeh:
An interest in health has been a part of Dr. Shehadeh's life since the beginning. Her parents are the owners of a small health food store in San Francisco, and has been since the 1990s- well before healthy foods were a trendy part of everyday living.
It was that love of health and using her hands to create that brought her to the University of the Pacific, where she studied to become a dentist. There, she discovered she wanted to put an emphasis on working with children. She attended a General Practice Residency that gave her the opportunity to gain valuable experiences treating children, medically compromised patients and those with special needs.  Dr. Shehadeh focuses on helping kids and all her patients overcome their fears of the dentist by establishing a connection and trust to put them at ease.
During her residency in Brooklyn, NY, Dr. Shehadeh made sure to volunteer whenever she could, including providing oral hygiene instruction to children in public schools in NYC. Dr. Shehadeh has also provided dental care to the underserved population of Montego Bay in Jamaica. It was during those volunteer trips that Dr. Shehadeh discovered how much she loved dentistry and the connections/relationships she makes with patients.
Prior to moving to Sebastopol, Dr. Shehadeh worked as a dentist at Facebook, where she served Facebook's employees' general dentistry needs and also focused on orthodontic treatment with clear aligners. She operated a mobile dental unit as well as a brick and mortar location on Facebook's campus. During her time there, she became known as "the singing dentist" because of her habit of humming and singing as she went about her work. Patients appreciated her office's fun and upbeat environment.
Since arriving in Sebastopol, Dr. Shehadeh has enjoyed everyday interactions in the community-minded town. She enjoys the town's friendly and welcoming residents and the relaxed pace of life. She loves treating patients of all ages and has still been known to hum and sing on occasion while treating patients : )
Dr. Shehadeh is a member of the American Dental Association, the California Dental Association and the Redwood Empire Dental Society. 
When she has free time, Dr. Shehadeh is often tending her succulent garden, painting, drawing or making jewelry- a particular love of hers that helps her have an outlet for her creative side. She also enjoys being in the outdoors, hiking, going to the beach, and visiting museums with her husband and partner, Dr. Anthony Grados, and their miniature labradoodle, Jax.
Book an Appointment Today.
Open Hours
Monday: 8:30am-5:00pm
Tuesday: 8:30am-5:00pm
Wednesday: 8:30am-5:00pm
Thursday: 8:30am-5:00pm
Friday-Sunday: Closed