Custom-Fitting Dentures Designed at Our Dental Office In Downtown Sebastopol
When our patients are dealing with several missing teeth in a row, or need to replace a full set of upper or lower teeth, dentures are often the best way to give them back a natural-looking smile and functional teeth. We believe that dentures should look, fit and feel great, so Dr. Grados and Dr. Shehadeh begin every new treatment by taking the time to understand the patient's individual needs. 
The Basics of Dentures
Dentures are a removable option for replacing missing teeth. They may be either complete or partial, depending on the patient's needs. Complete dentures refer to a full upper or lower set of replacement teeth. Sometimes, this is needed as a result of age, decay or other damage. Partial dentures are used like a bridge, when a patient is missing one or more teeth in a row, and may be attached to or fit over neighboring teeth for support. These can help prevent the shifting of teeth into the empty space, and preserve appearance and function. 
All of our dentures are custom-fit and fabricated for maximum comfort in your mouth. Materials vary based on the patient, but might include porcelain, metal, ceramic, plastic, or some combination of those things. They are based on impressions and imaging taken of your jaw and mouth, to ensure the best fit possible and the most natural-looking replacement teeth. 
With a good set of dentures, you'll be able to eat and drink normally, speak clearly, and have a clean, attractive smile. They also help restore a younger-looking facial structure and fill out missing jaw shape where it may have been lost. Dentures help support the jaw joint, retaining a natural biting and chewing function to prevent misalignment of the jaw, which happens with lost teeth and can lead to TMJ disorder. They also help preserve underlying bone and keep gum tissue healthy, which supports your continued good oral health. 
Good Denture Care
As with all dental restorations, dentures need to be taken care of properly to maintain good oral health and make sure they last as long as possible. The lifetime of a set of dentures is anywhere from five to ten years, and can reach the longer end of that range with better care. We recommend regular cleanings with a soft-bristled toothbrush and a non-abrasive denture cleaner. When you have partial dentures, you also need to be sure to diligently brush and floss the surrounding teeth to keep them in good condition and prevent further tooth loss. 
Relining Older Dentures
With modern dental technology, dentures have come a long way in recent years. Older sets of dentures may benefit from relining, or reshaping. A reline of your dentures consists of reshaping the underside of the dentures so they fit more comfortably against your gums. This may also simply be needed over time as age softens and decreases the gumline. If your dentures don't fit comfortably or cause wear or pain in your mouth, there's no need to keep enduring the discomfort. Oak Tree Dental can provide a quick, effective and comfortable reline to keep your dentures in good shape for the next decade or so. 
Give us a call to get a consultation with our dentists, and find out more about whether dentures might be the right solution for you. 
Dr. Anthony Grados and Dr. Karimeh Shehadeh are a husband and wife team dedicated to making Sebastopol smile. After Dr. Grados completed dental school at NYU and Dr. Shehadeh completed dental school at University of the Pacific, the two met during residency in Brooklyn and married a few years later.
After moving back to California, the two fell in love with Sebastopol and purchased their dental practice. As new Sebastopol residents, they're looking forward to enjoying the area's relaxed pace of life, providing great dental care and forming long-lasting relationships with their patients as they become part of the community.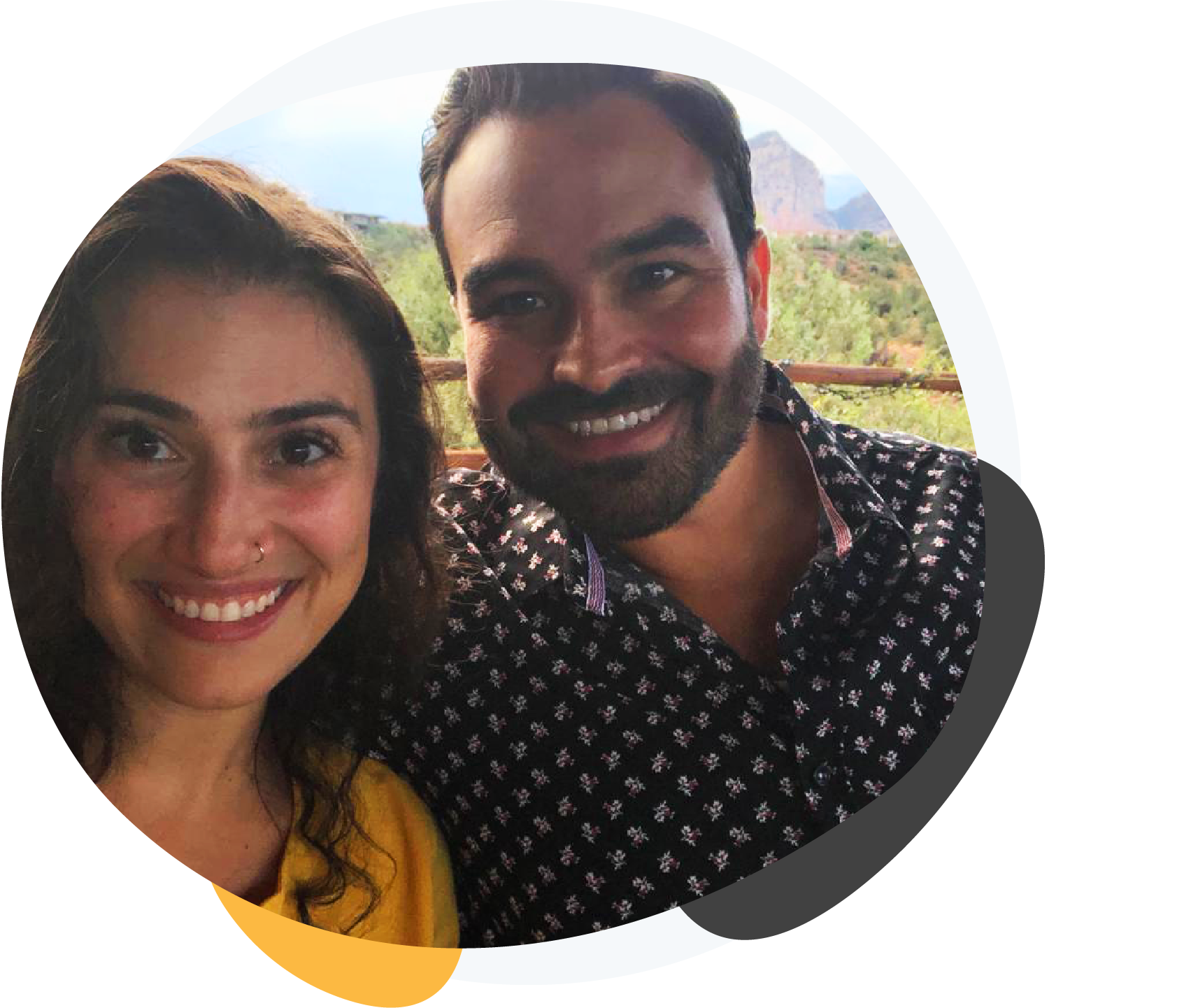 Book an Appointment Today.
Open Hours
Monday: 8:30am-5:00pm
Tuesday: 8:30am-5:00pm
Wednesday: 8:30am-5:00pm
Thursday: 8:30am-5:00pm
Friday-Sunday: Closed