Permanent Dental Implants
Permanent Dental Implants Done Conveniently in Downtown Sebastopol
Dental implants are a big part of modern restorative dentistry, allowing dentists to replace missing teeth with a more durable, stronger substitute than ever before.
Permanent dental implants can be combined with other restorative dentistry work like a dental crown, dental bridge, dentures and even other types of implants. They consist of a strong and durable metal anchor on which an artificial replacement tooth will be attached. The post keeps the implant as secure as the natural roots of a tooth normally would, and the replacement is created to look just like your natural teeth.
Why Permanent Dental Implants? 
When you're missing a single tooth or multiple teeth, you're at risk for various oral health problems, like shifting of teeth into the gaps, increased risk of damage and decay, and developing TMJ (temporomandibular joint, or the jaw joint) disorder or becoming unable to bite and chew properly.
Besides these issues, a missing tooth often leads people to cover their mouth or avoid smiling and laughing because they dislike how their smile looks. They also contribute to indistinct speech and eventual bone loss in the jaw. So having missing teeth replaced, whether through implant treatment or other restoration options, is important for several reasons.
One of the main benefits of choosing permanent dental implants is in the name – permanence. Rather than having to worry about taking dentures out, cleaning them, putting them back in, and potentially misplacing them, permanent implants are cared for like your regular teeth and make it easier to eat, talk, chew, and do other daily activities without the worry of dentures slipping out. When there are teeth missing, the adjacent teeth may also move out of alignment to compensate for the empty space, so replacing missing teeth with permanent implants can also maintain the positioning of your surrounding teeth.
Permanent dental implants can also be used in concert with other dental restorations to anchor bridges or dentures into place, giving these kinds of restorations a longer lifetime and a more secure placement.
What is the Dental Implant Surgery/Treatment Process?
The entire dental implant procedure process needs a few months for its completion.
Dental Implant Placement
The first part of the process is to install the implant itself, where a screw is placed into a person's jaw bone. Your oral surgeon will make a cut to open your gums and expose the bone. Holes are drilled into the bone where the dental implant metal post will be placed. Multiple implants can be placed at once if necessary. After the implants are placed, the gums are sutured.
At this point, you'll still have a gap where your tooth is missing. A type of partial/removable denture can be placed for appearance, if needed. You can remove this denture for cleaning and while you sleep.
Waiting for Bone Growth
The implant must be allowed about 3-6 months to heal, and during this time, the jaw bone will form around the implant in a process called osseointegration. This process helps provide a solid base for your new artificial tooth – just as roots do for your natural tooth.
Placing the Abutment
After your implant heals, the abutment placement is next. The abutment is something that's put on top of the implant to connect to your crown.
Your dentist will use a dental torque wrench to tighten the abutment into place.
*Depending, you may also need additional surgery to place the abutment.
To place the abutment:
-your oral surgeon reopens your gums to expose the dental implant
-the abutment is attached to the dental implant
-the gum tissue is then closed around, but not over, the abutment
*In some cases, the abutment is attached to the dental implant metal post when the post is implanted. That means you won't need an extra surgical step. Because the abutment just past the gumline, however, it's visible when you open your mouth – and it will be that way until your dentist completes the prosthetic tooth. Some people don't like that appearance and prefer to have the abutment placed in a separate procedure.
After the abutment is placed, your gums must heal for about two weeks before the artificial tooth can be attached.
Placing the Tooth
After your gums heal, your dentist will make your artificial tooth or dental crown. This can be fixed or removable. Your new teeth will look and feel natural. They must be cared for with daily brushing and flossing, in which you can treat them the same way you treat your natural teeth.
Are Permanent Dental Implants Right for Me?
There are multiple dental solutions to replacing missing teeth, and while permanent implants can be a great option for many, the health of the surrounding bone is important in determining candidacy for this treatment method. During your consultation, we'll discuss your medical history, x-rays, and other relevant information to help you understand if dental implants are the best long-term solution for your dental health.
If you're looking for an implant dentist in Sebastopol, talk with us today to schedule a consultation. Headed by local husband and wife team Dr. Anthony Grados and Dr. Karimeh Shehadeh, Oak Tree Dental brings you the excellence you expect from your dental service provider without feeling rushed. In addition to implants, we also offer comprehensive care for the whole family and a top-notch hygiene team that's dedicated to your needs.
Dr. Anthony Grados and Dr. Karimeh Shehadeh are a husband and wife team dedicated to making Sebastopol smile. After Dr. Grados completed dental school at NYU and Dr. Shehadeh completed dental school at University of the Pacific, the two met during residency in Brooklyn and married a few years later.
After moving back to California, the two fell in love with Sebastopol and purchased their dental practice. As new Sebastopol residents, they're looking forward to enjoying the area's relaxed pace of life, providing great dental care and forming long-lasting relationships with their patients as they become part of the community.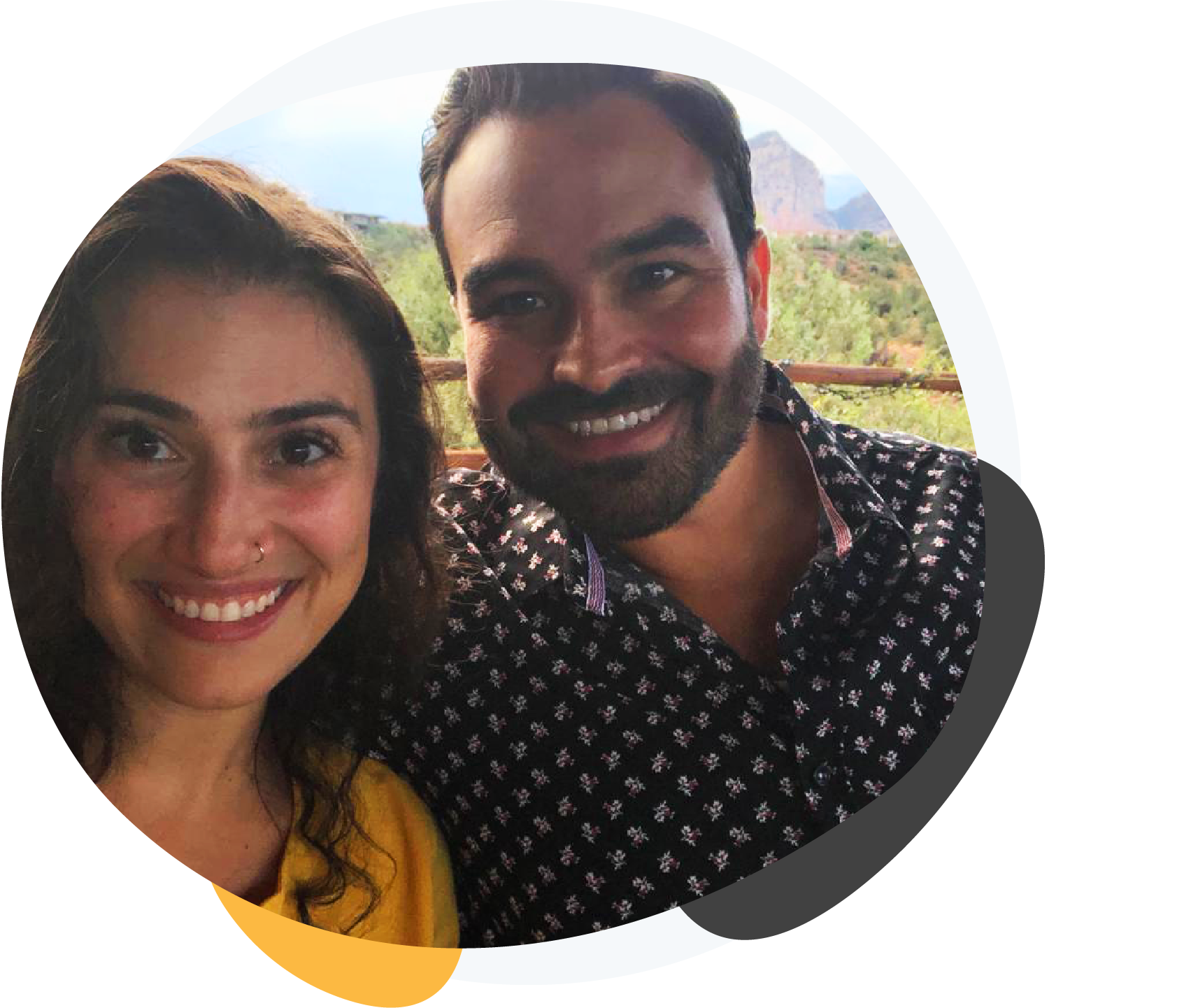 Book an Appointment Today.
Open Hours
Monday: 8:30am-5:00pm
Tuesday: 8:30am-5:00pm
Wednesday: 8:30am-5:00pm
Thursday: 8:30am-5:00pm
Friday-Sunday: Closed