Oak Tree Dental offers preventive care including exams, professional cleaning and digital X-rays to help find and treat any developing issues with your teeth and mouth. The American Dental Association, in fact, recommends twice-yearly routine dental cleaning and exams for both adults and children. New patients will usually start out with a thorough cleaning with our dental hygienist before ongoing treatment.
Even if you have a specific or immediate dental problem, we'll often start out with a thorough exam and X-rays to determine the extent or existence of any other disease or damage. If a patient is dealing with pain or an urgent issue, we may treat those conditions before moving on to a regular cleaning.
What to Expect During a Dental Exam
During a dental exam, your dentist will carefully examine your mouth, tongue, gums, teeth, bite and jaw to check your oral health and detect any dental problem. We typically also take a set of digital X-rays to uncover problems like tooth decay, cavities, or other trouble spots in your teeth. We'll look for gum disease, oral cancer and any other oral health issues, as well as how your bite functions and whether you have any trouble with your teeth or jaw.
You can also expect us to ask you lots of questions about your dental and medical history, so we have a complete picture of your overall health and can determine the best treatment routes moving forward. Some medications and chronic health conditions can affect dental care, and it's important for us to know your health situation.
If we find gum disease, cavities or other problems, we'll then talk with you about treatment options and ongoing care. Finally, we'll talk about good oral hygiene and making sure you're taking good care of your teeth on a daily basis to prevent future problems.
At Home Teeth Cleaning
Although it's important to visit us regularly to maintain the long-term health of your teeth and gums, the oral hygiene habits that you practice at home after a professional teeth cleaning also play a key role in the longevity of your smile.
For healthy teeth and healthy gums, between visits we recommend that you:
Brush effectively twice a day

Floss regularly

Avoid smoking, excessive sugar and soda consumption and other harmful dental habits

Use a mouthwash that contains fluoride

Continue to schedule a professional dental cleaning once or twice a year, depending on your individual treatment plan with us
Oral Cancer Screenings
As part of every exam, we also do an oral cancer screening, inspecting your gums, lips, mouth and throat for abnormalities. People who are at higher risk for oral cancers include tobacco users, men, those with a family history of such cancers, GERD patients, and heavy drinkers. If you are in one of those groups, it's recommended you have an annual oral cancer screening, because early detection of oral cancers is often life-saving.
Dental Cleanings
We work hard to make sure every patient is comfortable, relaxed, and pain-free during your dental cleaning. Our dental hygienists are gentle, professional and experienced. During a cleaning, we'll remove dental plaque and tartar buildup on your teeth, which can lead to gum disease, tooth decay and other problems when left unchecked. Plus, your teeth look whiter, cleaner and brighter after a good cleaning, thanks to the removal of any surface stains.
You can also expect your dental hygienist to talk about good at-home hygiene with you, and to demonstrate good brushing and flossing techniques to keep your mouth healthy. They may also spot tooth problems as they develop, allowing you to get them treated early with the help of our dentists.
For children, we have pediatric cleanings and exams that focus on comfort, calmness and friendliness. It's important to us that children learn good dental habits early, to help prevent more serious problems as adults. We never want your child to be afraid of the dentist, so we make sure pediatric dentistry appointments are relaxed and fun.
If it's been too long since you had a cleaning or exam, we welcome new and returning patients at any time. We encourage you to contact us for an appointment for yourself or your child.
Dr. Anthony Grados and Dr. Karimeh Shehadeh are a husband and wife team dedicated to making Sebastopol smile. After Dr. Grados completed dental school at NYU and Dr. Shehadeh completed dental school at University of the Pacific, the two met during residency in Brooklyn and married a few years later.
After moving back to California, the two fell in love with Sebastopol and purchased their dental practice. As new Sebastopol residents, they're looking forward to enjoying the area's relaxed pace of life, providing great dental care and forming long-lasting relationships with their patients as they become part of the community.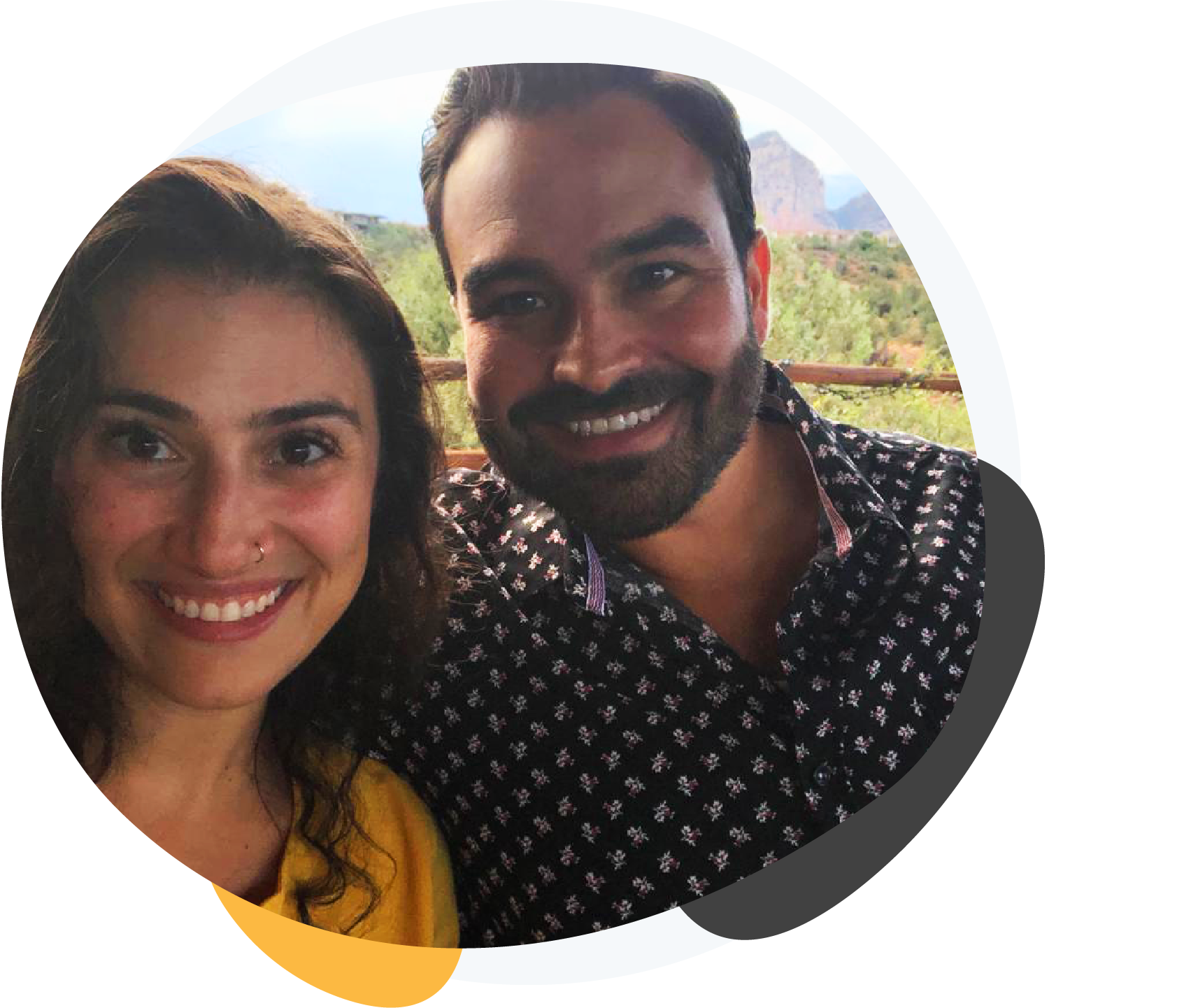 Book an Appointment Today.
Open Hours
Monday: 8:30am-5:00pm
Tuesday: 8:30am-5:00pm
Wednesday: 8:30am-5:00pm
Thursday: 8:30am-5:00pm
Friday-Sunday: Closed