What Dental Conditions Do Crowns Treat? 
Crowns are one of the ways we can repair and restore decayed or damaged teeth. We offer both traditional impression crowns and same-day CEREC crowns in our office. As part of our restorative dentistry services, dental crowns are a commonly used treatment for several conditions, including:
To repair a broken tooth, fractured tooth, weak tooth, cracked tooth, or otherwise damaged tooth

To cover and support a tooth with a large restoration where there isn't a lot of tooth structure left

To protect a tooth after a root canal therapy procedure

To hold a dental bridge in place

To cover a dental implant

Heavily discolored teeth
They are also used as neighboring supports for a dental bridge, or in conjunction with a dental implant to replace a missing tooth or extracted teeth.
What Is A Crown?
A crown is sometimes also called a dental cap, because it is an artificial structure that is bonded to the top of a tooth, like a cap over it. Its purpose is to strengthen a weak tooth, protect a broken tooth, or hold together a cracked tooth. It can also be used to restore age-worn teeth or teeth with other damage. They're commonly used alongside bridges and root canals to support and protect vulnerable teeth from breaking or further damage.
Impression Crowns
We perform two types of crowns at Oak Tree Dental – impressions and CEREC crowns. Impression crowns are the traditional method, made from impressions we take of your own natural teeth using physical molds. Then, they are created in a dental lab to carefully match the shape, size and color of your teeth. In the meantime, you'll usually be given a temporary crown or dental cap to protect the affected tooth while you wait for your permanent crown. These crowns are made from porcelain, or a combination of gold and porcelain. Porcelain is a strong, durable ceramic material that closely resembles the natural tooth, helping make the crown indistinguishable from the surrounding teeth.
Same Day CEREC Crowns 
Crowns made with our CEREC system (same day crowns), on the other hand, are made right in our office, so you don't have to get a temporary crown and wait for it to arrive from the lab. This type of crown is made from milled ceramic, using computer-assisted design and manufacturing technology. The shade of the ceramic crown material used can also be matched exactly to your natural tooth color. Your Oak Tree Dental dentist will discuss which option might be better for you on an individual basis.
Getting A Dental Crown
A tooth typically needs to be prepared for a crown by removing any tooth decay, sharp edges or old fillings. This is done by your dentist with local anesthetic to ensure a comfortable, pain-free treatment.
After the tooth has been prepared, your dentist will simply place the crown over your natural tooth, and bond it into place. Sometimes, additional smoothing of edges may need to take place to give you a seamless tooth surface. At-home care instructions will be provided, and usually include avoiding sticky or hard foods for the first few days. Your teeth and gums may be sensitive for a few weeks after getting a dental crown, which is a normal reaction and part of the healing process.
Caring for Crowns
It's important to take as good care of crowns, bridges, implants and other dental work as well as you would your natural teeth. Daily brushing and flossing and regular dental cleaning visits are all musts to keep your restoration in good condition for its lifetime. Some more tips to give your crown a longer life include avoiding hard foods and chewing on hard objects, and using a fluoride rinse to strengthen your teeth.
With good at-home and dental care, a crown should last from five to 15 years, depending on your personal dental health and how well you take care of it and your teeth.
Contact Us Today to Restore Your Smile
Oak Tree Dental Sebastopol is standing by to help you restore your smile with kind, caring and pain-free dental care right here in downtown Sebastopol. Contact our office today to schedule an appointment and experience the difference of patient-centered dental care. 
Dr. Anthony Grados and Dr. Karimeh Shehadeh are a husband and wife team dedicated to making Sebastopol smile. After Dr. Grados completed dental school at NYU and Dr. Shehadeh completed dental school at University of the Pacific, the two met during residency in Brooklyn and married a few years later.
After moving back to California, the two fell in love with Sebastopol and purchased their dental practice. As new Sebastopol residents, they're looking forward to enjoying the area's relaxed pace of life, providing great dental care and forming long-lasting relationships with their patients as they become part of the community.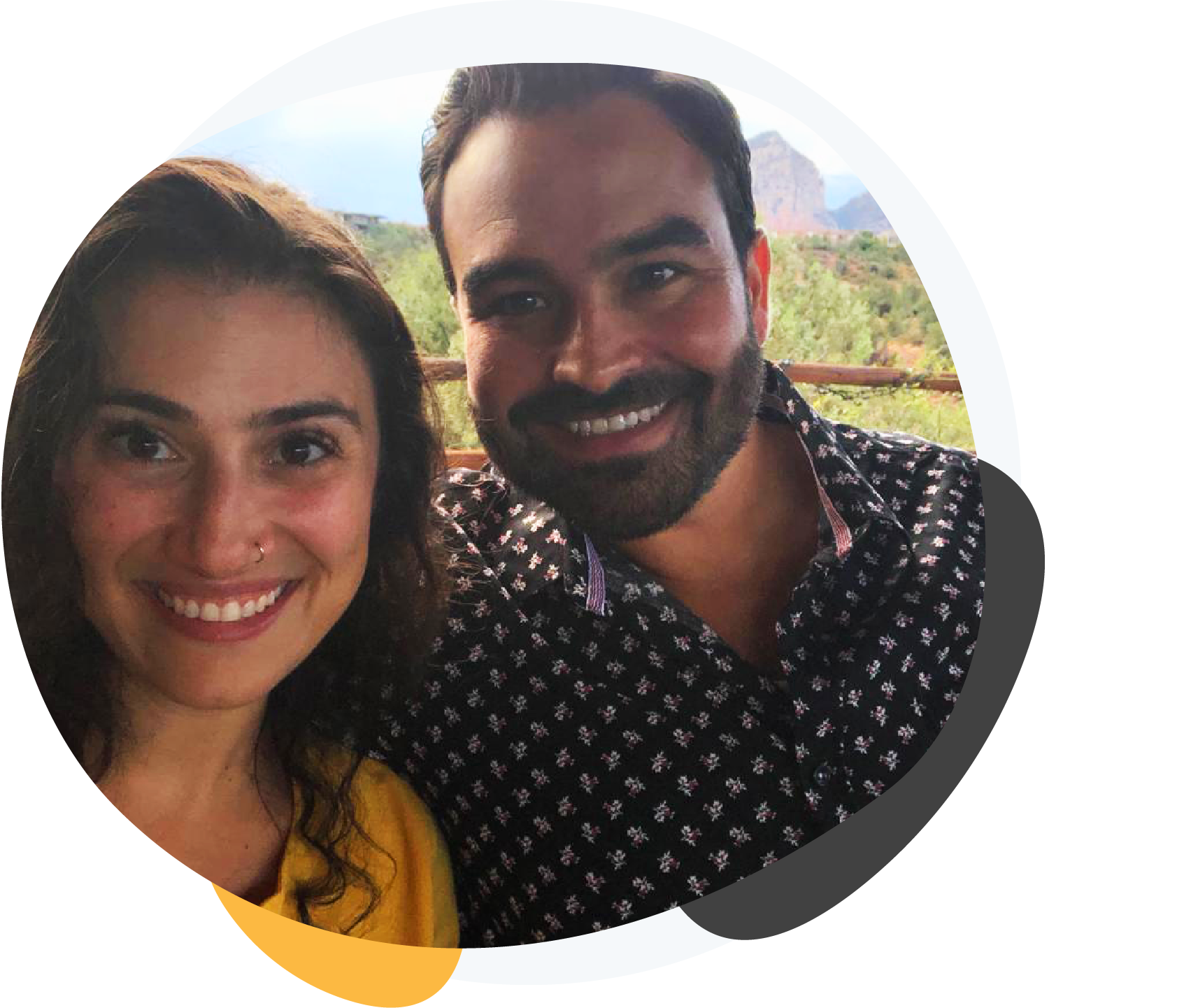 Book an Appointment Today.
Open Hours
Monday: 8:30am-5:00pm
Tuesday: 8:30am-5:00pm
Wednesday: 8:30am-5:00pm
Thursday: 8:30am-5:00pm
Friday-Sunday: Closed